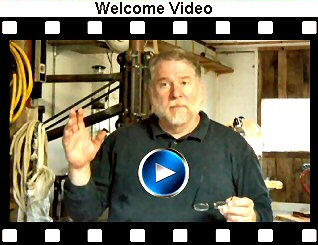 The Home Metal Shop Club has brought together metal workers from all over the Southeast Texas area since its founding by John Korman in 1996.
Our members' interests include Model Engineering, Casting, Blacksmithing, Gunsmithing, Sheet Metal Fabrication, Robotics, CNC, Welding, Metal Art, and others. Members enjoy getting together and talking about their craft and shops. Shops range from full machine shops to those limited to a bench vise and hacksaw.
If you like to make things, run metal working machines, or just talk about tools, this is your place. Meetings generally consist of general announcements, an extended presentation with Q&A, a safety moment, show and tell where attendees share their work and experiences, and problems and solutions where attendees can get answers to their questions or describe how they approached a problem. The meeting ends with free discussion and a novice group activity, where metal working techniques are demonstrated on a small lathe, grinders, and other metal shop equipment.